Yves C's 2004 Forester 2.5 Xt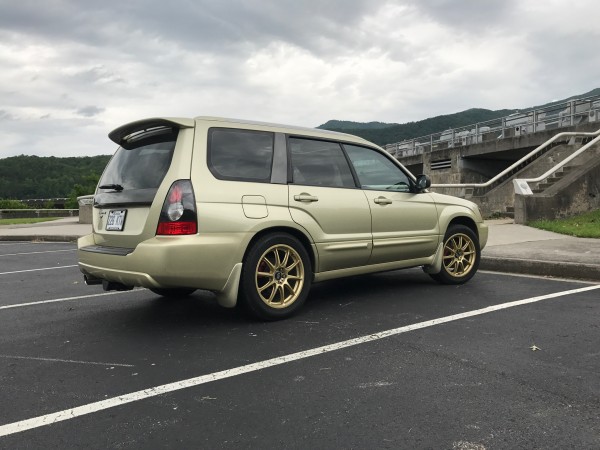 Car Description:
Cobb stage 3 with launch control and shift control, Cobb SF short ram intake system, GFB pop-up valve, SPT oil cap, Syntetic brake oil, Zmax oil additive, Castrol Edge synthetic, Cusco Rear shock tower brace bar, Tuned by Cobb battery holder, Beltronics vector performance analytic, Cusco under frame brace bar, Cobb swaybar front and rear, Up-link Perrin, STI aluminum cross link, Cobb Forester turbo back exhaust, Cobb turbo heat diffusers, Forester STI pink spring, aluminum crane shaft pulley, Forester XTI gauge pack, STI radiator high-temp cap, Forester STI rear brake lights casing, Innova quick link wireless on IPhone performance gauge, Cat. 3 trailer hitch and electric brake for camping trailer 3,400 lbs, Sylvania bulb ZXE, Ronal mag 17x8 gold, Motul gears oils, Optima red battery, XM/Sirius satellite radio, Performance sleeper (0 - 60 mph under 4.9 sec on 91 oct).
Just arrived from Tennessee "Tail of the Dragon", 311 curves in 11 miles great drive! Part of North America bucket list best road, must try once!
« Browse More Enthusiasts