Performance :: Ken Block's 2002 WRX STI Rally Car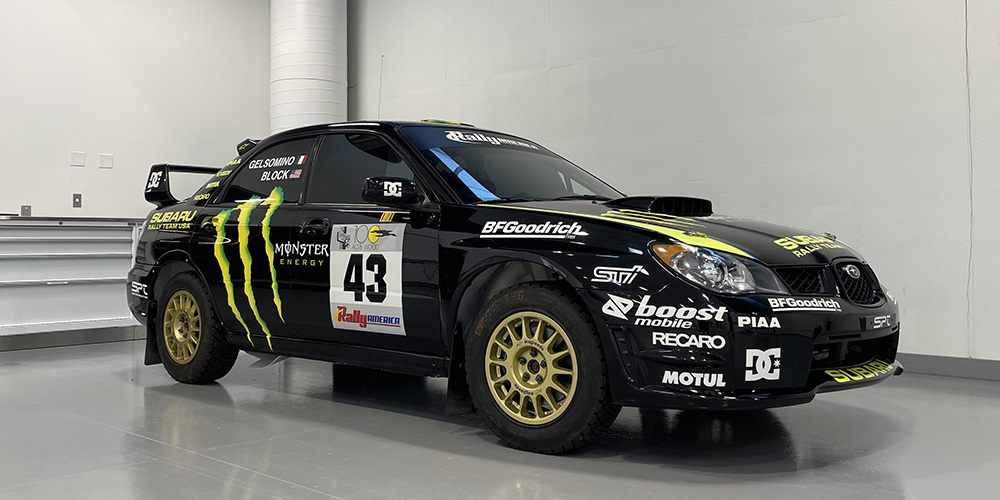 About the Ken Block's 2002 WRX STI Rally Car:
Ken Block's 2002 WRX STI Rally Car
Build/Ownership Details:


2002 WRX built as a VSC customer car for privateer driver Bob Wall.


This was during the period when Prodrive was running Subaru Rally Team USA, and VSC was an independent rally shop. SOA did NOT pay to build or run this car—it was entirely owned by either Bob Wall or Ken Block for its history.


Car was built to Group N spec, rather than the later Open Class cars.


Competed in two events in 2003 SCCA ProRally season, owned and driven by Wall


Car was leased from Wall by VSC for Travis Pastrana to drive at 2004 Sno*Drift Rally. This was Pastrana's first rally event; therefore this is the first rally car ever driven by Travis.


Wall then drove the car for the rest of the 2004 season and into 2005.


In mid-2005 the car was purchased from Bob Wall by Ken Block. Block would use the car for the remainder of the 2005 season, including Pikes Peak, with DC Shoes sponsorship and a white/gold urban camo livery.


In 2006 Ken did a full season in the car, including his first win, at 100 Acre Wood.


Ken also did a couple events in 2007 with it, but he and Travis had mostly moved over to the more developed Open Class entries by then.


With Ken owning the car outright, he was approached by Discovery Channel's Stunt Junkies to do a record-setting jump stunt. The car cleared 171 feet after overshooting the landing. This was the record later broken by Travis with his 269-foot jump over Long Beach Harbor in 2009.