Subaru Wilderness :: 1978 Brat GL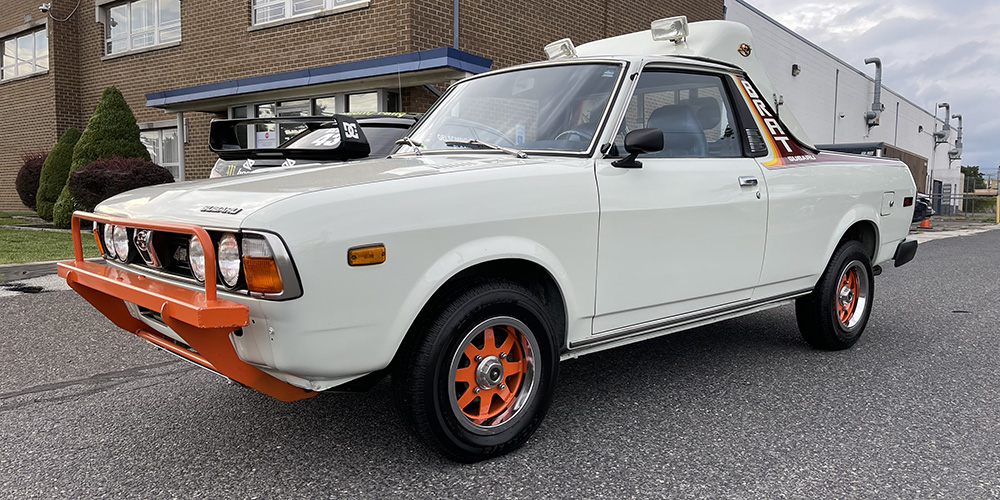 About the 1978 Brat GL:
The 1978 Brat GL is the first BRAT in the US and is white. This car is special because it was Harvey Lamm's (co-founder of SOA) personal vehicle and is kitted with every available accessory from the 1978 catalog (except for the winch).
Production: 1978-87
The BRAT, which stands for Bi-drive Recreational All-terrain Transporter, was a rough and tumble vehicle that combined the comfort of a car with the capacity of a pickup truck. Marketed as a "Fun in the Sun" vehicle, the BRAT was equipped with the same "On-Demand" 4WD as the wagon, giving drivers the capability to explore the great outdoors from the wilderness to the beach. The BRAT was also a favorite of President Ronald Reagan, who drove one on his ranch.