James F's 2018 Impreza WRX Premium, 2.0L
Member #24043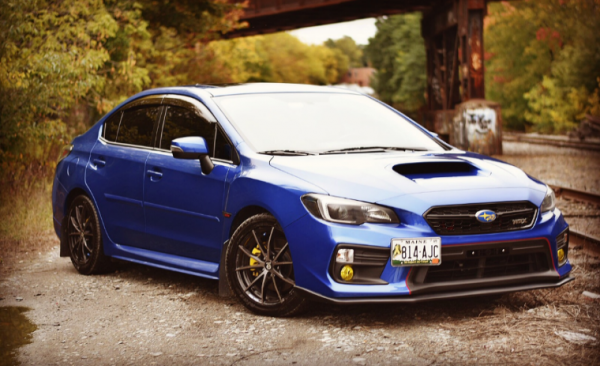 Car Description:
Subispeed F1 rear for light, Subispeed V1 Taillights,
Subispeed V2 Headlights,Costco red tow hook rear, Perrin strut mount bar front, Perrin brake brace, Perrin radiator shroud, mishimoto cold air intake, mishimoto dual core radiator, mishimoto radiator red stay sets,stoptech all 4 stainless steel brake lines, yellow calipers, sparco rims, Cobb accessport V3, all blue fluid caps, Subaru spt battery brace blue, mishimoto red radiator hoses, windows tinted, added side blinkers on side mirrors since mine didn't have it when I bought it new had to add, subispeed blue side mirrors, have different badges on the trunk, different front badge on grill, yellow fog light covers, STI short shifter, Perrin first and second gear stop, Subarus footwell blue lighting, all interior lights upgraded to LED,
I ordered from subispeed they're sequential bezles I hope there in on time so I can install for the car show. Also have boomba short shifter adapter and Perrin bushings hopefully will be installed too for the show, last I have a carbon fiber hood to install for the show. There's probably other mods I forgot. There's so many I have on the car or I need to install for my tune.
« Browse More Enthusiasts