Nickolas Z's 1995 Legacy L
Member #1579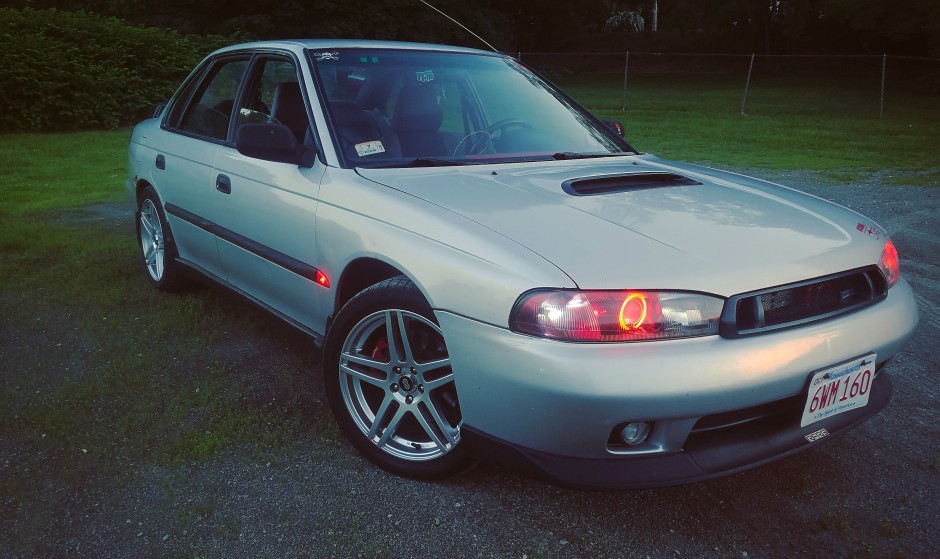 Car Description:
L Trim level EJ22E Legacy 219xxx Miles and climbing!
GT Trim Clone
Original Motor and Transmission. And will stay that way until its last breath.
10 Speaker (8.2) Kenwood Bluetooth Capable Stereo
Remote Start
Some JDM goodies.
Red LED lighting throughout the car.
MSD 8329 Coilpack Upgrade
Whiteline Swaybar and Heavy Duty Mounts
Polyurethane Bushings
Everything below was purchased or received though the MassSubaru Community and THANK YOU ALL!!
04 WRX Suspension.
02 WRX Front Brakes
05 WRX MoMo Steering wheel
06 WRX Front Seats (NEAR MINT AND FREE!)
UEL Headers
17x7.5 Enkei RSF5 wheels w/ Sumitomo HTRZ3 tires
Hella SuperTone Horns
...and I'm sure a few more things!
Nickolas's Social Media Info:
-
http://www.facebook.com/nickolas.zagarella
-
http://www.instagram.com/Triggerx87
Facebook Groups: