Simon K's 1995 Impreza Brighton
Member #19982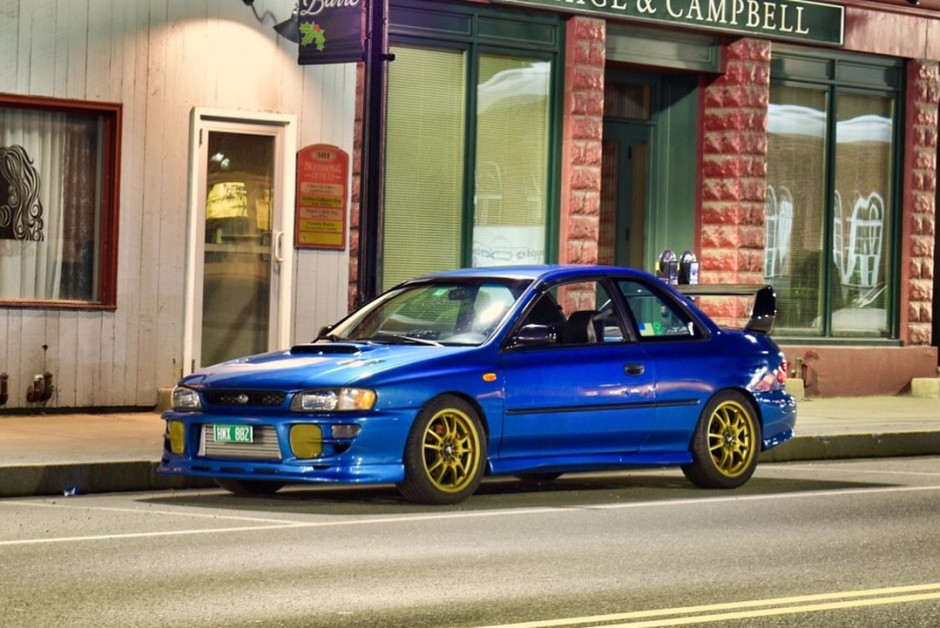 Car Description:
EJ257 block, 9:1 JE hybrid pistons, STi Rods, King bearings, ARP head studs.
Ported EJ207 heads.
VF48 billet wheel turbo. company23 3-port BCS, Ceramic coated EL Jun manifold. Catless 3" turboback (RS*R downpipe, Gimmick Motorsports catback)
Link G4+ ECU (speed density),
Custom Parallel fuel setup with radium engineering rails and 1000cc Deatchwerks injectors. Walbro 255 fuel pump.
Turbo XS blow off valve, CX Racing FMIC, GMS silicons turbo inlet, K&N intake filter, Crawford AOS
GPlus air/oil cooler with thermostat, 06 STi oil pan and Moroso pick-up tube.
Fidanza flywheel, Exedy stage 1+ clutch, Agency power crank pulley, Gates racing Kevlar timing belt
Simon's Social Media Info:
-
http://www.facebook.com/simon.kribstock
-
http://www.instagram.com/STi_SIMER
Facebook Groups: