Kiana H's 2016 Impreza WRX Limited
Member #2067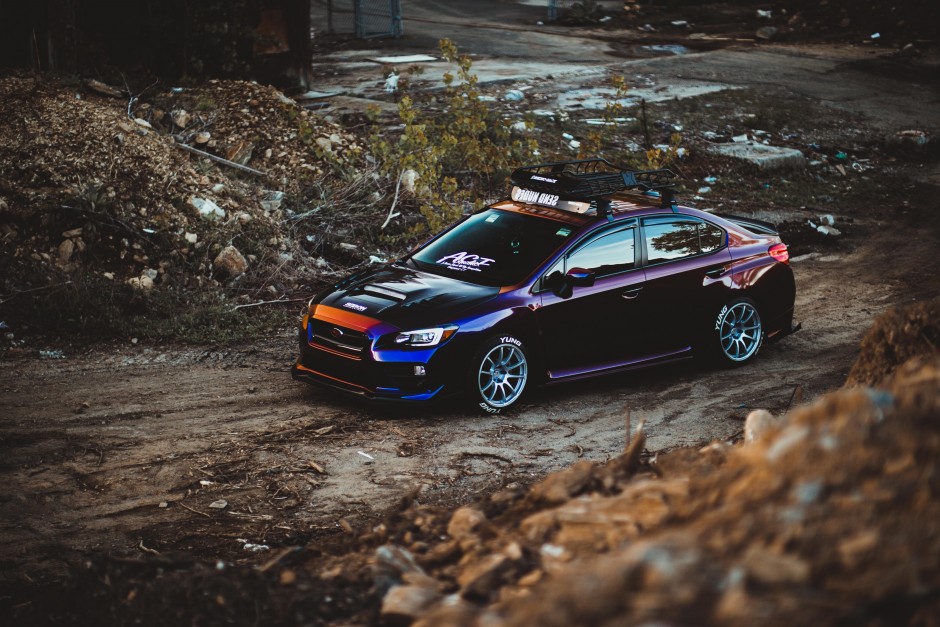 Car Description:
First off im glad to be appart of such a wonderful event once again along side a majority of my teamsubaru15 teamates & along side so many other subaru enthusiasts. Iv had my subaru WRX for a little over a year now and there isnt a day i havent thought about whats next modification wise.
The Car Was Recently Wrapped By The One Stop Shop @Aci_Dynamix In Avery Dennison's Color Flow Roaring Thunder And Is Professionally Ceramic Pro'ed Inside And Out By ACI Dynamix Well.
The Car Is Sitting On Cosmis R1 Hyperbronze Wheels 18x9.5 ET 34 With Muteki Sr48 Burnt Blue Lug Nuts . "Yung" Tire Letters From Tire Stickers
The Build Also features
Custom 3" Catback Exiting To Blast Pipes, Cobb AP Cobb Big SF Intake, Turbo X BOV, Seibon Carbon Fiber Hood & Seibon Carbon Fiber Trunk, Carbon Fiber Door Handles, Aeroflow Body Kit, Quadzilla Hella Horn Kit From @Subimods, Cusco Tow Hook, 3 12" Alpine Subwoofers Sitting Ontop Of A Wood Floor Trunk, As Well As 4 Alpine 6.5 Door Speakers All Running To Separate Amps, Rhino Rack Roof Rack With Fairing & Rhino Rack Cargo Basket, Subispeed Sequencial Tail Lights, F1 Brake Light, Jdm Splash Guards, And Rear Exhaust Heat resistant Finishers .
IG : Wrx_Coke
Kiana's Social Media Info:
-
http://www.instagram.com/Wrx_Coke