Austin T's 2007 Outback XT Limited
Member #54589 :: Car Show Entry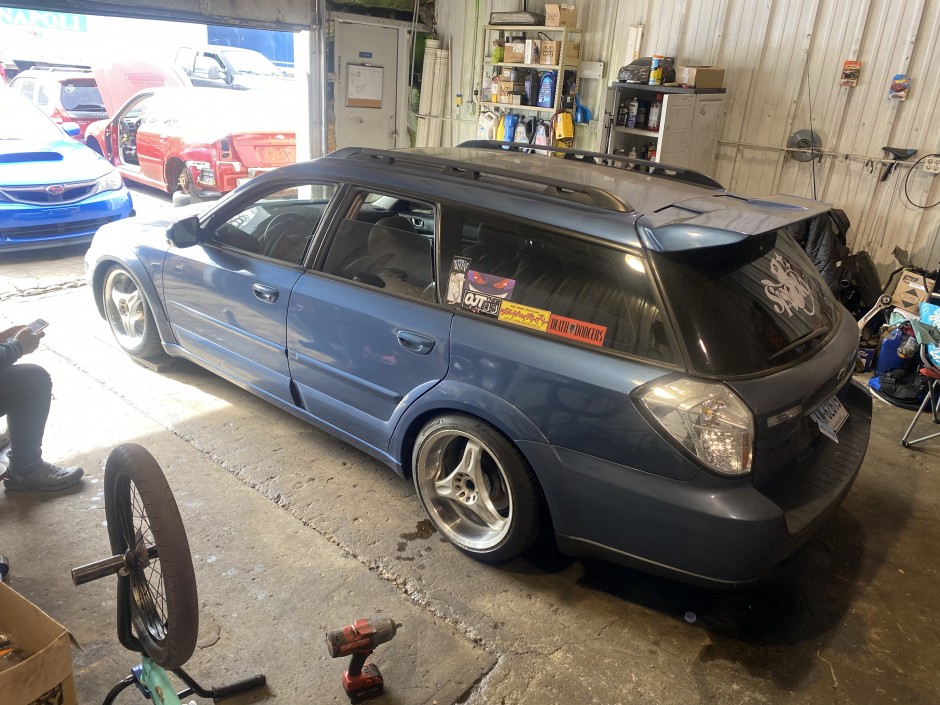 Car Description:
-Engine:
04 STI long block, moroso pickemup tube, cobb intake, some turbo silicone turbo inlet, P&P stock sized billet wheel vf52 (painted white but you cant even see it lol), grimmspeed tmic, 1050cc injectors, DW65C FP, tgv deletes, perrin ELH, cobb catted DP, nameless catback
-Suspension:
Spec. B front control arms+rear trailing arms, everything converted to legacy gt underneath for maximum lows, tein flex z coilovers, whiteline sway bars+end links+ bushings, godspeed rear arm kit, probably missing some things.
-wheels:
VOLK C Ultra w/ continental contipro because tri spokes only
*thank you for reminding me that I had spent too much money on a subaru.
Austin's Social Media Info:
-
http://www.instagram.com/scapegoataustin