Ryan Aldrich's 2006 Forester
Member #5949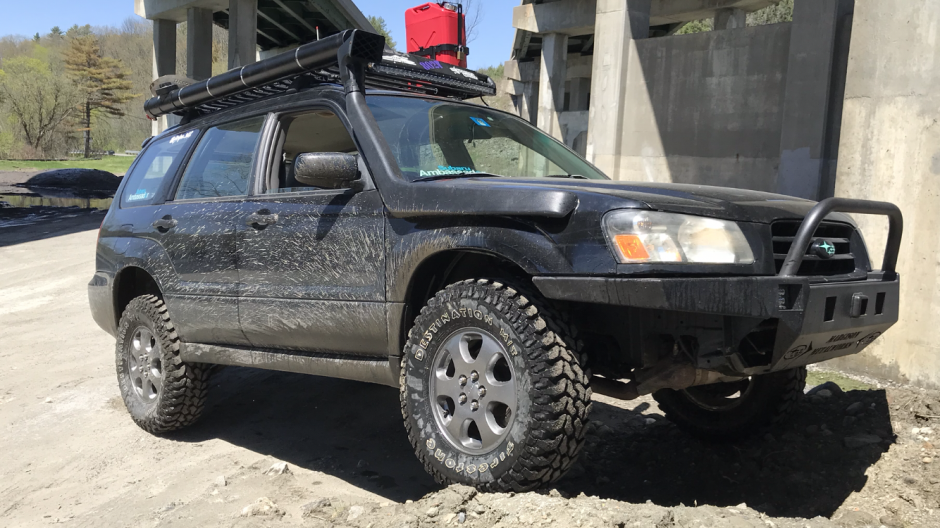 Car Description:
2006 Forester with 2005 frontend and taillights. 2005 interior with WRX wagon seats. 245,000 miles on original engine.
Stromung catback exhaust
Xt spoiler
ADF 2 1/2" Lift Kit
Rola extended length roof basket
Custom made roof basket spare tire mount
Debadged
Turquoise engine & interior parts
Turquoise emblem overlays
Citizens band radio
CB with ball mount antenna
Alpine sound system
TWM Performance piston shift knob
Drilled/slotted front rotors
Mitsubishi Montaro snorkel
31" curved single row led light bar
Custom built front bumper
DIY roof rack shower system
235/75/15 M/T on legacy outback wheels.
Rubber track traction mats
4500 LBS winch
Homemade awning
Custom made skid plate
NATO jerrican
Retrofitted headlights
Custom built rear bumper
More mods to be added before the event!
Ryan's Social Media Info:
-
http://www.facebook.com/Ryan Aldrich
-
http://www.instagram.com/Ryno_802
Facebook Groups: