Kai wei Chang's 2016 Impreza WRX Premium
Member #724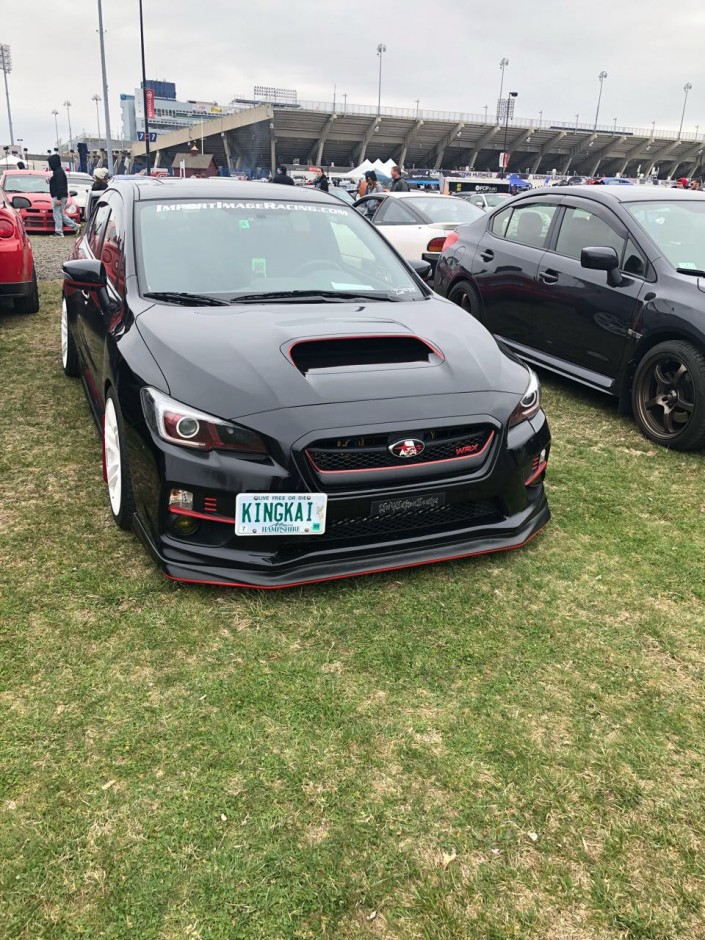 Car Description:
I created Vader's WRX in the vision of my love for my Subaru and love for Star Wars wtih Darth Vader being my favorite character. This theme was created in the vision of what Darth Vader would drive if he had a WRX and wasn't being the harbinger of death!
- Engine : Invidia R400 Catback, Grimmspeed Catted JPipe, Cobb Big SF Intake, Boomba BPV, Cobb Access Port
- Interior : STi Center Console Swap, Kenwood Excelon DNX693S Headunit, Shift Solution Darth Vader Weighted Shift Knob, Red CF Vinyl Wrap, Red/Black Alcantara, Darth Vader Bobble Head, Red Climate Control Knobs, Boomba STS, Perrin Shifter Stop
- Exterior : BaysonR VR Style Front Lip, Cosmis MRII 18x8.5 +22 Wheels with Hankook V2 245/35/18, BaysonR STi Wing with VMS Stabilizers, Red Rally Armor Mudflaps, F1 Rear Fog Light, Modified Technologies Sequential C-Bars Taillights with LED Reverse Panels with Show Mode, Modified Technologies Sequential C-Bar Headlights and Prism RGB Halos with Show Mode, Quad Hella Horns, TurboXS Plate Relocator, Morimoto xB Fog Lights, Diode Dynamics RGB High Beam, Silvers NeoMax Coilovers, SPC Lower Control Arms, SPC Adjustable Toe Arms
- Misc : Pinstripe colors and painted engine bay covers, Darth Vader Theme with Emblems
The wing is painted by Skyline Coatings!
Kai wei's Social Media Info:
-
http://www.facebook.com/Kai Wei Chang
-
http://www.instagram.com/Un4SakenSoulja
Facebook Groups: