Robert K's 1992 Other Subaru Sambar SDX SC
Member #19334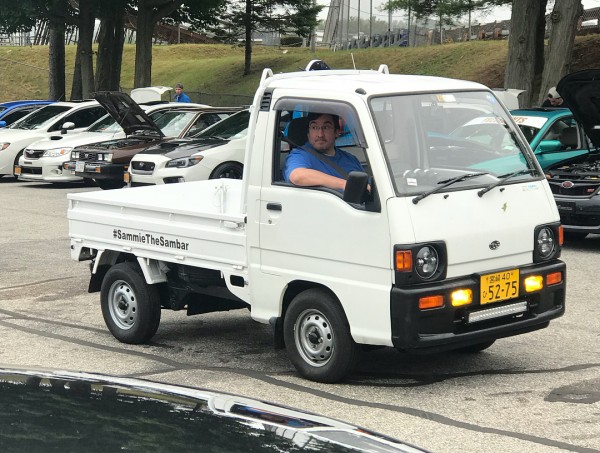 Car Description:
Imported from Japan in March of 2017. Significant restoration since then including a complete rebuild of the 657cc Supercharged 4 cylinder Subaru EN07Y engine.
Mod list (beyond like-for-like new replacement parts)
Gauge Cluster from a Sambar Dias w/Tachometer
Défi Advance BF Gauges: 1.2Bar Boost, Oil Pressure, Oil Temp
Sony XAV-AX5000 6.9" CarPlay/AndroidAuto Head Unit
Polk DXi461 4x6 Speakers
Kenwood KSC-SW11 Compact Powered Subwoofer mounted behind drivers seat.
Morimoto Sealed7 1.0 LED Headlights
Subaru OEM Option Fog Lights
LED 1156 and 1157 Turn Signal and Brake Light Bulbs
24" LED Light Bar from eBay
Mitsuba Alpha II Compact Horns
Subaru Vivio RX-R Leather Steering Wheel
Subaru Carpet from Sambar Dias
Subaru OEM Option Rain Visors
Subaru Sambar Dias Rearview Mirrors
35% Window Tint on rear window
240mm Broadway Mirror
Powdercoated OEM 12" Steel Wheels w/Nankang CX668 155/80R12 tires
FatMat Rattle Trap Sound Deadener
Akabou Red Valve Cover
Robert's Social Media Info:
-
http://www.facebook.com/rkrenicki
-
http://www.instagram.com/SammieTheSambar
Facebook Groups:
« Browse More Enthusiasts