Eric W's 2015 Other Factory Five 818C
Member #19322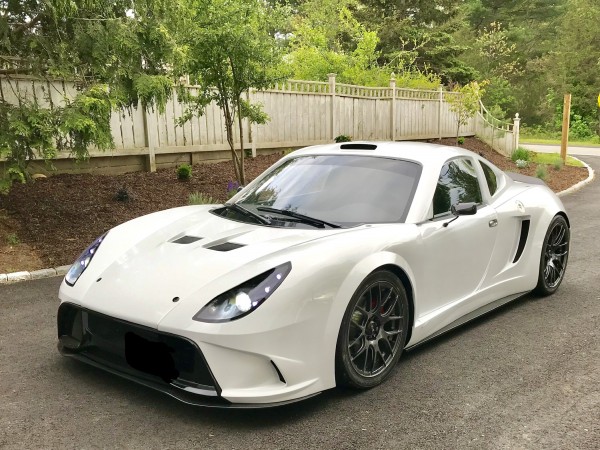 Car Description:
This is a Factory Five 818 Coupe kit car.
5 years later, it is a 350HP, 1800 lb. mid-engined Subie!
It is built using components from a 2002 Subaru WRX, including;
engine, transmission converted to 2WD, spindles, brakes, control arms, ECU and wiring harness, gauge cluster, steering column, pedals.
The donor engine was fully rebuilt with a Blouch 18G turbo and tuned by AMR Performance.
Other upgrades include air/water intercooler system, XXR 530 wheels(18x8.75 rear, 17x7 front), carbon fiber lip and rocker panels, Corbeau seats and harnesses, stereo system with subwoofer, leather wrapped dashboard, mishimoto radiator, exterior vinyl wrap, APR mirrors, rear view camera.
Eric's Social Media Info:
-
http://www.instagram.com/Wingate343
« Browse More Enthusiasts