Joseph J's 2019 Impreza WRX Base
Member #20735 :: Car Show Entry (Best WRX/STI 15+)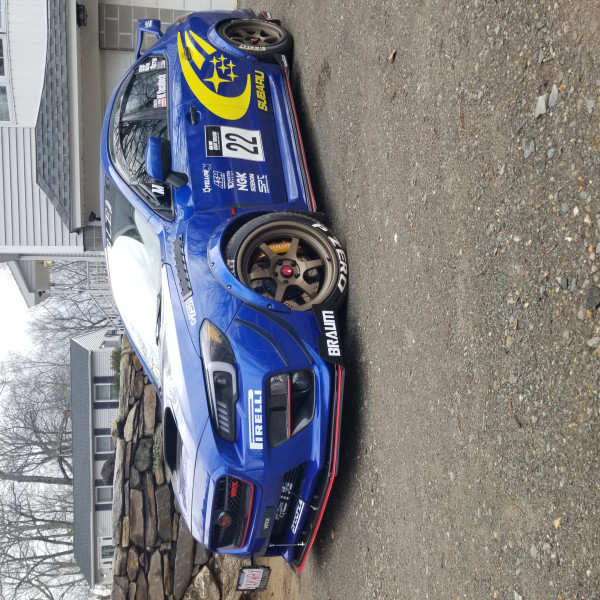 Car Description:
2019 Wrx base. LOOONG List. I'm building in remembrance of the family I have lost to multiple forms of cancer.
Car was purchased brand new March 18, 2019 with 0
86 miles. I immediately started to upgrade at 500mi and the rest is history.
Perrin Parts:
Engine cover (bca)
Oil cap (bca)
Battery tie down (bca)
Charge pipe
Turbo inlet
Window vents
Shift stop
Shifter bushing
Short shift adapter
Plate holder
Turbo sump
Crawford AOS
Boomba Short Throw Shifter
Cosmis R5 18x9.5 +30
Nitto NT555 G2
Cobb V3 Accessport
Cobb XLE BPV
Blox racing F/R strut bars
Whiteline F/R sway bars
StopTech slotted rotors/performance pads
Invidia catted downpipe/pipe
AWE tuning track edition cat back
Verus Street splitter
Verus splitter kit
Verus non-aggressive rear diffuser
Rally Innovation Side splitters
Top Stitch Trim shift boot, e-brake, armrest.
Shift Solutions Co shift knob
Killer B header w/ dual Tial ewg
IBR tgv/egr delete
Grimmspeed Ebcs
Ets intake
PRL intake box
Password jdm kevlar cooling plate
Cobb radiator cap
Silvers Neomax coilovers
Blox racing rear LCA
Subispeed s4 style fog light bezels
Olm vision gen 2 fog lights
Fluidampr internally balanced damper
Tomioka waterpump pulley
Grimmspeed TMIC
Olm atak roof spoiler
Shift solutions co climate control covers
Rally armor mudflaps
The AP guys accessport vent mount
Password JDM carbon intake snorkel
Stage 3 tune by Torqued Performance
Waiting for:
Seibon CS CF hood
Seibin C Cf trunk
Seibon CF fenders
Seibon CF fender caps
Joseph 's Social Media Info:
-
http://www.facebook.com/vapinscoobny
-
http://www.instagram.com/Isabella_wr3x
Favorite Subaru Facebook Group:
- Empire State Subies:
https://m.facebook.com/profile.php?id=1226845347342749&ref=content_filter
- Rochester Subaru Group:
https://m.facebook.com/profile.php?id=306362206447780&ref=content_filter
« Browse More Enthusiasts