AVO Turboworld
T-Shirt Sponsor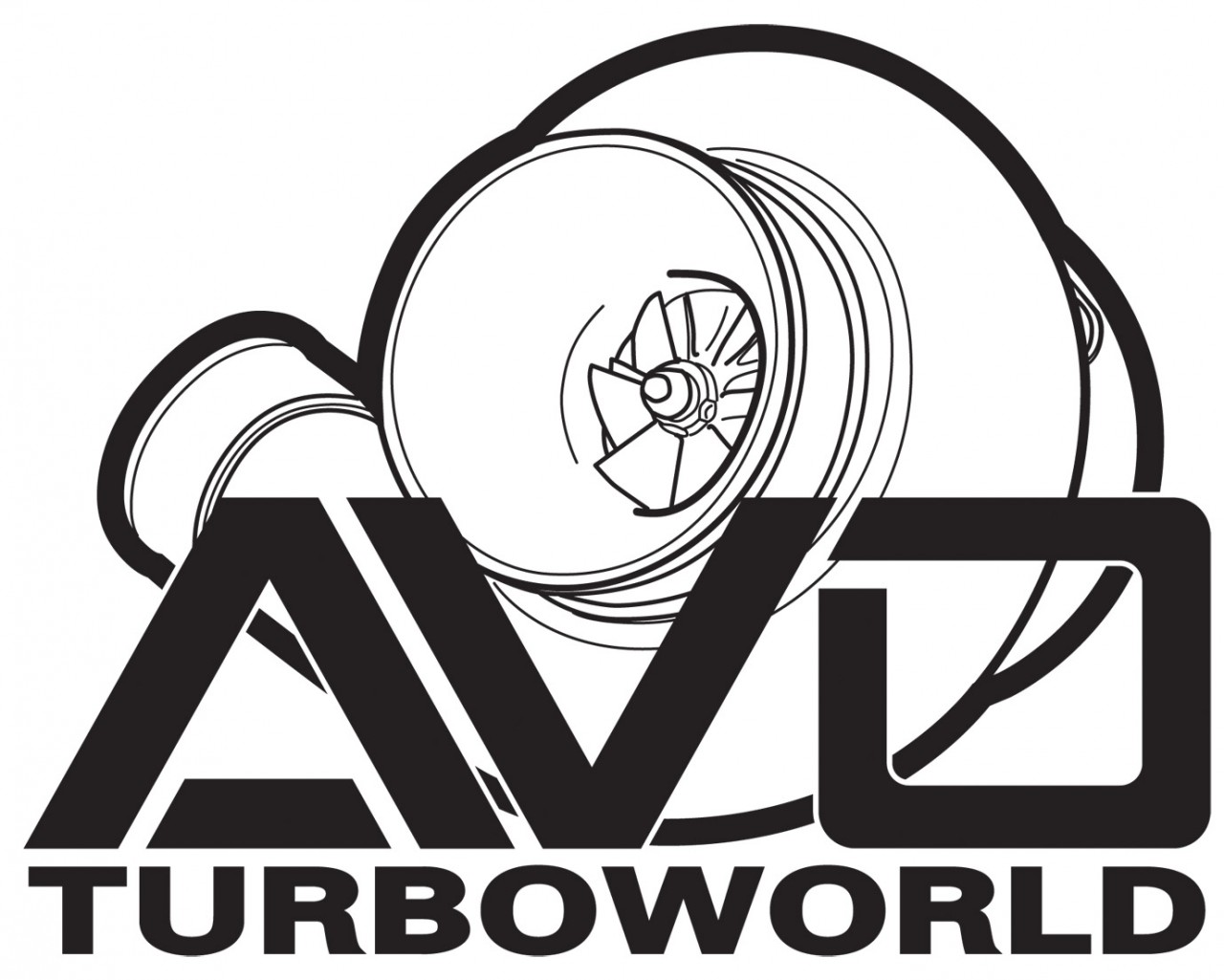 About AVO Turboworld:
AVO Turboworld began as R&L Wilson and Sons in 1960 as a race engine shop devoted to the Ford and Holden motor vehicles in Australia. Terry Wilson raced in many forms of motor sports, until Terry's involvement, all the motors in the series were naturally aspirated, with the Holden inline sixes competing against the Chevy V8's. However, the Holden motors were woefully underpowered and were doing poorly in the series.
In 1970 Terry's solution was simple, he asked for, and received a ruling that allowed for turbocharging the Holden inline sixes. This was the start of the Wilson`s Turboworld, and the start of Holden dominance in the Sports Sedan series for many years.
AVO (Advanced Vehicle Operations) Australia was established in 1987 by Harry Kojima. He recruited Terry Wilson, owner of Terry Wilson's Turboworld, to develop high performance automobile parts and to perform custom work on high performance vehicles. Thanks to Terry Wilson's engineering skills the business became one of the premium turbocharging shops in Australia. It expanded into the development of 4WD Diesel Turbo kits, Petrol Turbo kits, Factory Turbocharged Performance Upgrade parts and accessories. Terry Wilson was the engineer behind the prototyping and development of all the products.
In 1994, the diesel and petrol component of AVO was separated from the rest of the business and was sold off. The Wilson family purchased the petrol component of AVO and merged it with Terry Wilson's Turboworld to create the name AVO Turboworld, and quickly expanded the business. In 1998 a decision was made to relocate it to a larger, more 'user-friendly' facility (11000sq ft. factory with Showroom) at 57 Taunton Drive, Cheltenham. It continued to be a 100% family owned concern, and by the year 2000 it was employing 16 staff.
By 2001, AVO Turboworld began focusing on further expansion into the global market, achieved by expanding operations overseas. The first move was for Ross Wilson to open operations in Japan. The simple reason for Japan was that they were the leaders in high performance turbocharging aftermarket parts worldwide.
Ross Wilson moved to Japan and set about establishing AVO Turboworld Japan despite having little Japanese language skills.
At the same time, Ross spearheaded a push into the American market. AVO concentrated on providing turbocharger upgrades for the newly released Subaru WRX, along with a host of other performance parts. As AVO had been developing for turbocharged Subaru's since 1993, we quickly established ourselves as one of the premier parts makers for the Subaru Impreza WRX and STI.
By 2005 manufacturing in Australia had become very expensive and the market had started to change. Low-quality, low cost Chinese parts began flooding the market along with increased competition worldwide. AVO products were of a high quality, but pricing had become too expensive for the market.
AVO had experimented with subcontracting some work to China, but found major problems with the quality of the parts. We knew that the only way to ensure the quality our customers had come to expect, we would need to make sure in person that they were made to AVO standards.
By 2007 Terry Wilson moved to Thailand to establish AVOTurboworld Asia Co. Ltd.. As with any such move, it took much time and effort, but within 2 years it was off the ground and running successfully, working on both AVO parts manufacturing, and several contracts for other companies as well. The company settled into an 18,000 sq./ft. facility outside of Bangkok.
During this same time, AVO decided to expand its presence in the American market. While we had been selling products in America since the early 90's through WPD/Rallytek, we had never officially had an actual presence in that market. So in 2007 AVOTurboworld LLC was opened in Seattle, Washington by Paul Hansen. It was started as wholesale distribution and marketing, along with sales support for AVO products. Paul had been working in the AVOTurboworld Japanese office at the time and was wanting to relocate back to the USA.
He knew our business very well as he had been part of the organisation since 2003 working on the print catalogs, websites and servers, and promotional materials in Japan and overseas.
The market responded favorably to our presence in America. We concentrated on the Subaru market, and were noted for being the first developers of parts for the 2005-2009 Legacy. Our success attracted the attention of major distributors, and eventually Turn 14 was brought into the fold as our exclusive wholesale distributor for the US. This allowed the office in Seattle to concentrate on product support and marketing, online retail sales, and installation guides and product testing.
In 2009 we had decided as a business to concentrate our product lines on the Subaru market, as 90% of our business was already from that market. This maximized our resources and allowed us to focus on the quality of our product and the marketing for the AVO brand.
In 2011 we made the decision to re-organize AVO Turboworld Australia. The workshop facility in Australia was sold off due to the increasing government regulations associated with high performance parts and installation of such parts. For this reason it was decided the best direction for AVO Australia would be to focus on selling AVO Turboworld parts to other distributors.
In 2012 a new car was introduced to the market, the Subaru BRZ and Toyota GT86/Scion FR-S. We felt this would become the new "tuner" car for the market, and started development of a turbocharger kit and other parts for this platform. Our innovative design combined with excellent quality proved to be a winner, with turbocharger kit sales now well past the 800 mark worldwide. There is no other FI kit for the BRZ and FR-S that is sold in as many countries as the AVO kit.
In 2013 we re-established AVO4x4, which specializes in parts for the 4x4 market in the United Arab Emirates and the Asia Pacific region. This includes full turbocharger kits and upgrades for diesels.
AVOTurboworld is now ready to expand into other marques as well. We have begun to design and develop new products for the new Mazda MX5 1.5L and 2.0L engines.
Why we love Wicked Big Meet:
We love getting to talk and interact with our customer base in the Pacific NW with our direct sellers WPD USA whoa re located in Portland, Oregon.
« Back to Sponsors