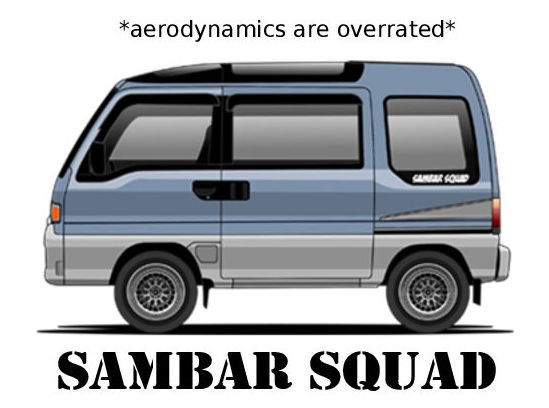 About Sambar Squad:
We are a tight-knit community of Subaru Sambar owners who are excited to share the wonders of these tiny little trucks and vans!
Why we love Wicked Big Meet:
I have brought my own Sambar to the last 3 WBMs, and it always attracts a crowd. I love letting people hop in and take some photos!
Why you should come to our booth at WBM 2022:
Come check out one of our examples of Subaru Sambars, while your 4-legged companion takes a short break in our Doggie Pit-Stop!
What we're giving away at WBM 2022:
JDM Item Pack - Broadway Mirror and JDM Magnets
« Back to Sponsors